Oh Hello! Lots of friends along the way. And, as we are realizing, when in doubt, head for the church. We could see this gem at least 3 hours before we wound up the mountain to behold it at the end of the olive tree-lined walk.
Began the day early with a simply marvelous breakfast spread. Caught up on calories by enjoying flan, figs, fresh yogurt and more! Yes. That painting was "A bit dodgy" for the breakfast room, as Irish pilgrim, Fiona, noted.
A gorgeous walk thru the forest and rolling hills of vineyards. Greener than yesterday as we make our way northward.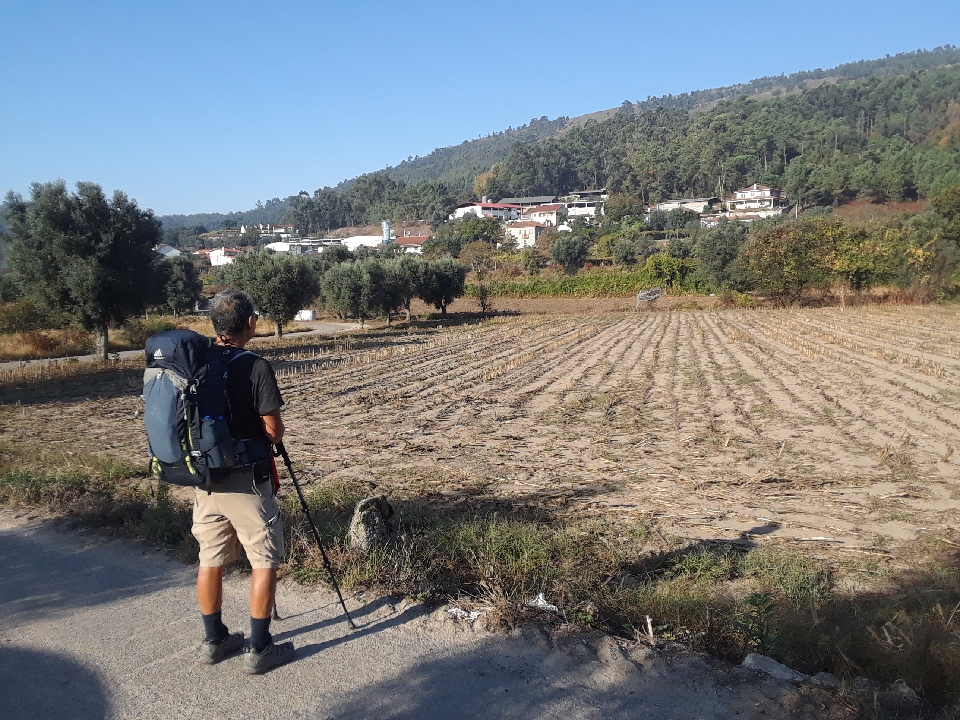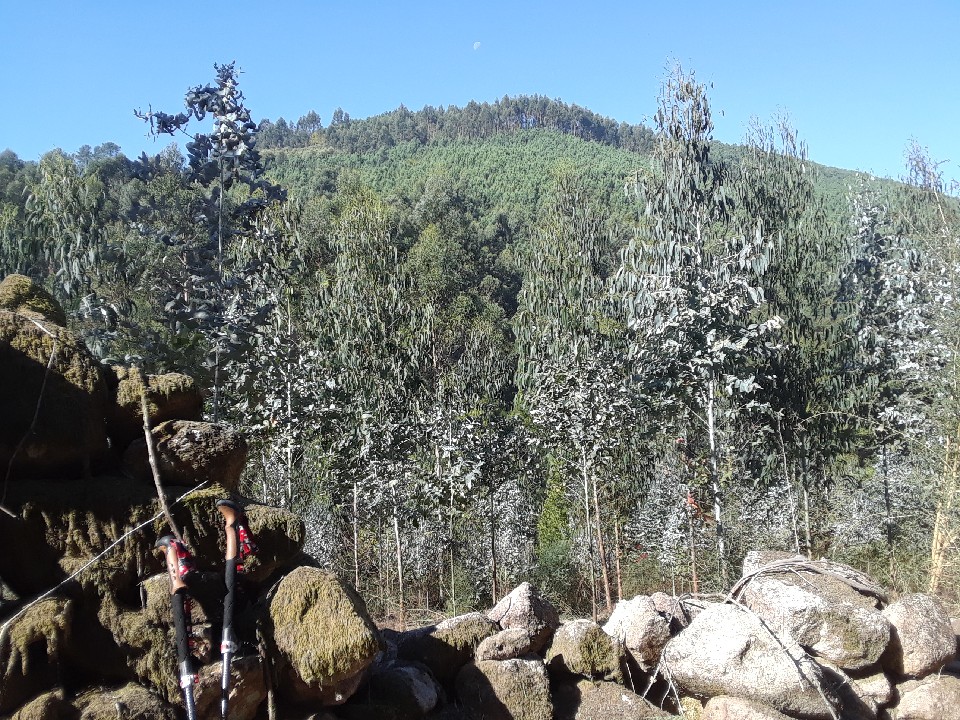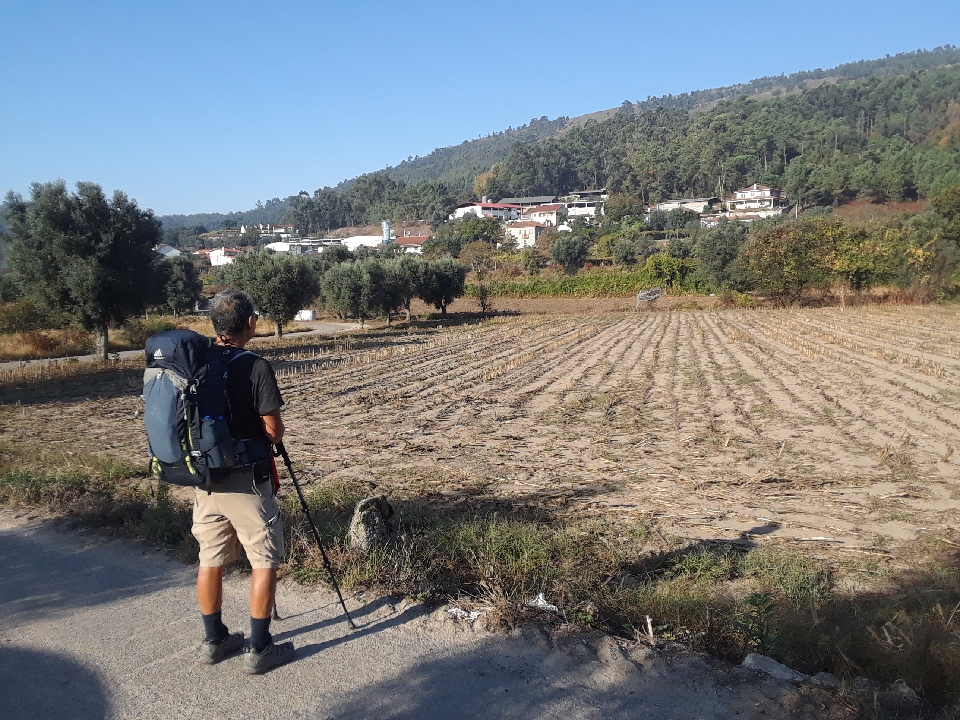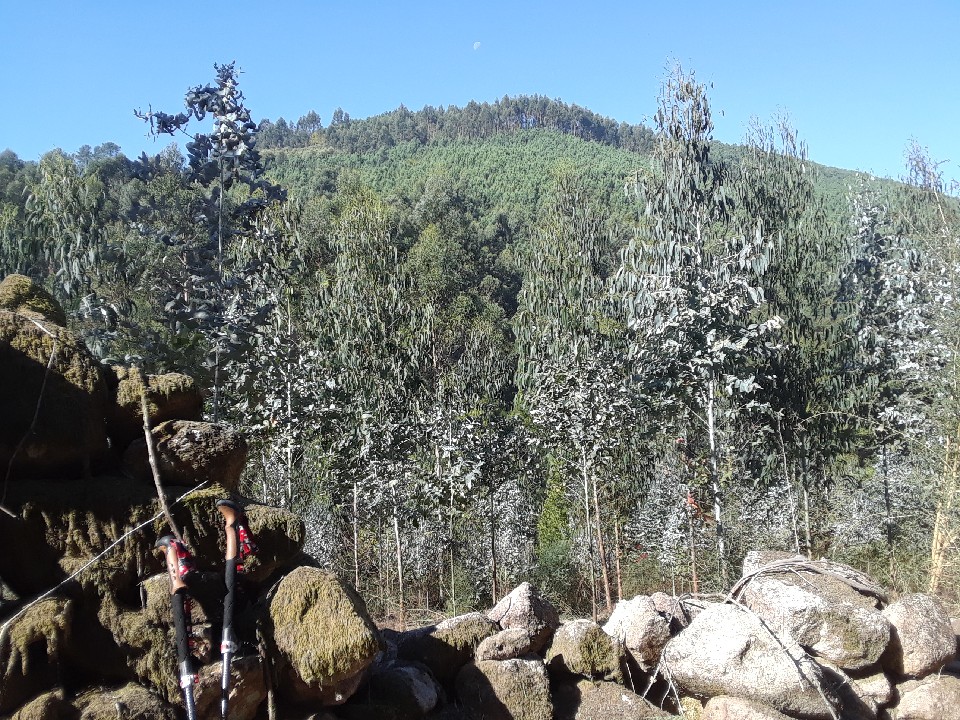 The Lima river is huge! That bridge was updated in the middle ages; they kept the Roman foundations. Gotta keep up with the times!